Villa Onnela
Osarantie 84/48, 39230 OSARA
8+2
Well equipped cottage (+ saunabuilding will be ready until summer 2019) in Hämeenkyrö (Osara village) by Kyrösjärvi Lake. Villa Onnela situates 7 km from Kyröskoski town centre and 44 km from Tampere. Bus stop only 2 km (Highway 3/E12 Osara stop) from cottage.

Villa Onnela mainbuilding has 2 separate bedrooms, both with 2 beds. Also 2 folded mattresses (10 cm thick) as extra beds.

During winter and spring time there will be only mainbuilding with 6 bedseats included in the price.
New saunabuilding will be ready in the beginning of june 2019. There are 28m2 + loft. 1 room with sofabed for 2 persons (140 cm), mini kitchen and fireplace and 2 mattresses on the loft. Fire heated sauna and bathroom.
There is an extra charge if you want to rent also the saunabuilding during autumn/winter/spring, 200€/week or 150€/2 nights.

Barbecue place with wood heated barbecue.

Floor heating and air conditioning (cooling in summer also).

Rowing boat included in price. Possibility to rent 2,5 hp outboard motor: price 150 e/week or 100 e/weekend.

Shallow sandy shore (deeper clay).

2 basic bicycles included in price.

Please note: this cottage is not rented for youth groups.

One pet is allowed, extra charge 20 euros/rental period.
Average user rating
5.0 Details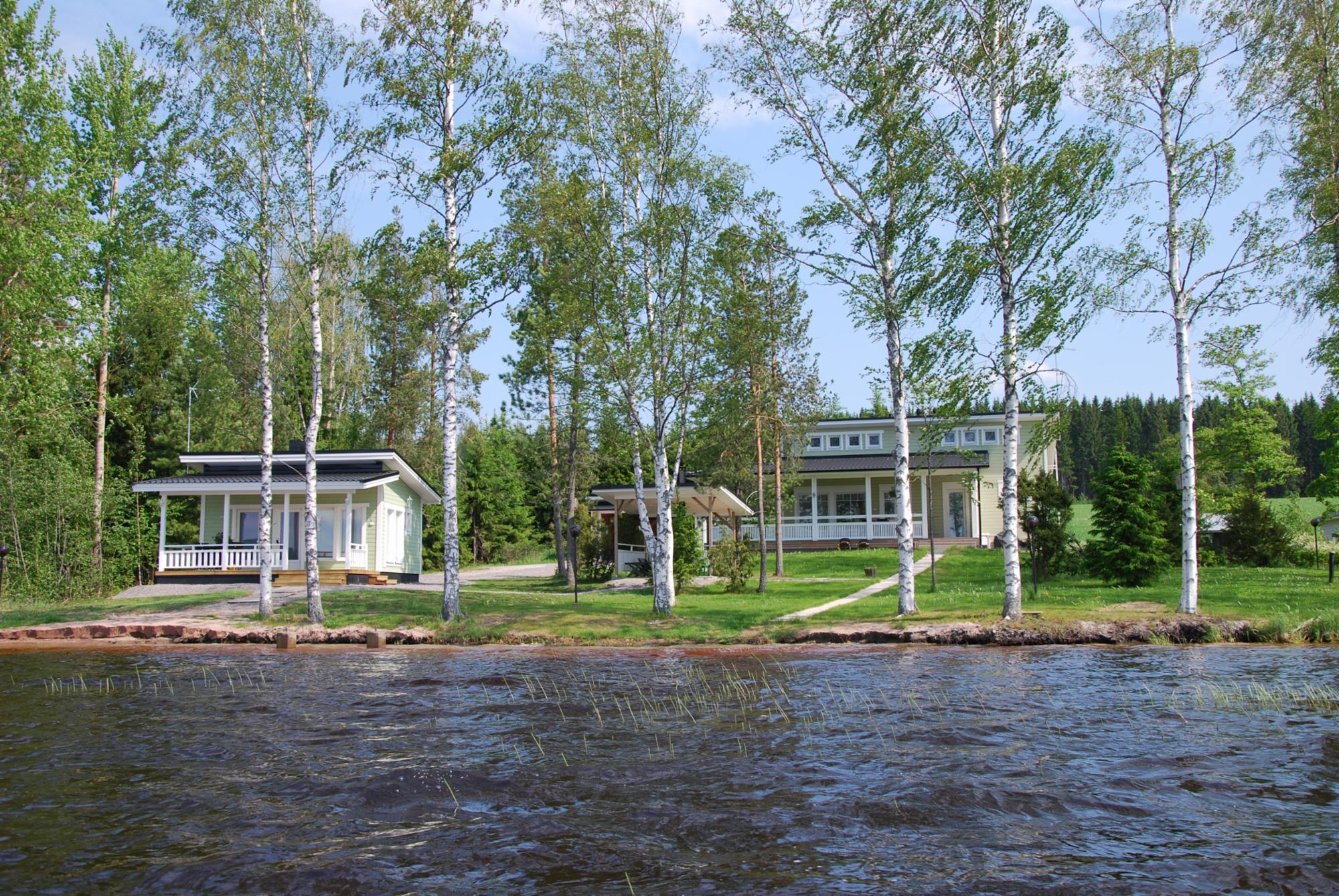 | | Weekend | Week |
| --- | --- | --- |
| Low season | 350.0 € | 690.0 € |
| High season | | 1440.0 € |